Surreal paintings by
Dutch artist Lotte Teussink
Buy directly from the artist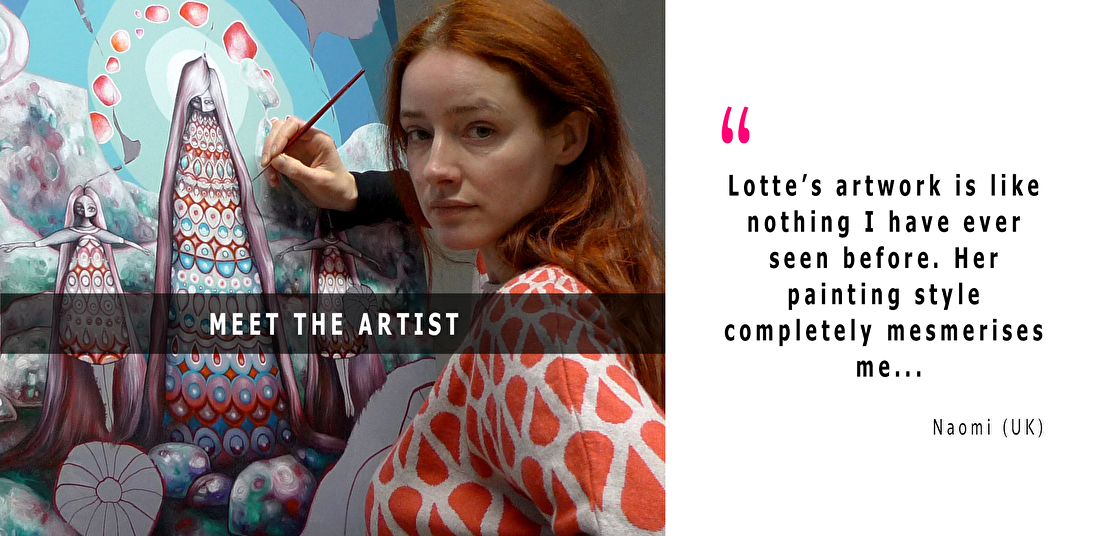 Smiling girls
Finally some smiling girls! I just finished 2 small paintings made with charcoal and acrylic. They are called Bluebell & Happy in my pyjamas. Both are 24x18cm, framed in a floating frame & shipped worldwide for free. They go wonderfully well together

Studio move
In December I will be moving my studio from Rotterdam to a new space in Middelharnis on the island of Goeree-Overflakkee on the southwest coast of The Netherlands. From half December to half January there will be no opportunity for studiovisits. During this time my works will remain visible online: my online store will be open, and I can be reached via info@lotteteussink.nl

Special offer in November
All art prints are €10
All cards are half price

New painting: The Collector II
I just finished this painting called The Collector II. It is a large oil piece of 80 x 140 cm.
Since June I worked on it - on and off -; some pieces take their time and evolve in their own pace. This is my second 'Collector' I have painted; I like the visual metaphor of slowly and peacefully 'collecting' life's experiences to become a wiser and happy being.
You can make an appointment for a private viewing in my studio via info@lotteteussink.nl. In 2021 this painting will be exhibited in one or more exhibitions. More information will be announced shortly.